Adobe Photoshop is a raster graphics editor developed and published by Adobe Systems for macOS and Windows.
Photoshop is an incredibly powerful but also intimidating application. If you've wanted to start using Photoshop but didn't know where to start, we'll be teaching you the basics.
The Toolbar
We're not going to take a look at every single tool but we are going to look at almost every one of them. While this overview will give you an idea of what each tool does, go find yourself a photo and start playing around with them.
Move Tool:
It is used to move objects,layers around on the photoshop canvas.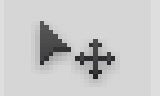 Selection Tools:
Marque tool: Makes rectangular, elliptical, single row and single column selections

Lasso tools (Free hand, polynomial, magnetic): Makes free-hand, polygonal (straight edged), and magnetic (snap-to) selections

Quick Selection: Lets you quickly "paint" a selection using an adjustable round brush tip
Magic selection tool: Selects similarly colored areas. We can uncheck continguous option to select all similar colors throughout. Also vary tolerance accordingly.
Retouching Tools:
Spot healing brush tool: Quickly removes blemishes and imperfections from photographs with a uniform background
Healing brush tool: Paints with a sample or pattern to repair imperfections in an image.
Red Eye Tool: removes red-eye in flash photos in one click
Brush tool: Paints brush strokes
Colour Replacement Tool: replaces colour with selected colour
Clone stamp tool: Paints with a sample of an image.
Important Blend Modes:
Normal: At 100% Opacity the default "Normal" Blend Mode simply shows the image on top, and we can't see anything underneath it.
Dissolve: When we choose the Dissolve blend option, the pixels will dissolve or granulate when we lower the Opacity of the top layer image.
Darken: All of the Blend Modes in the Darken grouping are going to darken the layer below with varying degrees of contrast/tonality.
Linear Burn: The Linear Burn Blend Mode is another great darkening effect that washes out the image, and one that we frequently use. It is similar to that "linear" style of burning that we saw in the standard Darken Blend Mode.
Overlay : When using the Overlay Blend Modes anything darker than 50% Grey will darken and add contrast to the underlying image and anything brighter than 50% Grey will brighten and add contrast to the underlying image. This is one of our most frequently used Blend Modes
Layer Styles:
Bevel & Emboss: adds various combinations of highlights and shadows to the layer
Contour:
Texture:
Stroke: Outlines the object with a solid colour, pattern or texture.
Inner Shadow: adds shadow that just falls inside the edges of the layer's content
Inner Glow: adds glow inside the edges of the layer's content
Satin:
Colour ,Gradient and Pattern Overlay: fills the layer content with colour, pattern or gradient
Drop Shadow: Adds a shadow to the layer content
More detailed at: https://helpx.adobe.com/in/photoshop/using/layer-effects-styles.html